BOOK REQUISITION FORM
VISITING HOURS
8.00 a.m. TO 12.00 Midnight (In Session)
10.00 a.m. to 5.00 p.m.
(Weekend & Holidays)
10.00 a.m. to 7.00 p.m. (Session Break)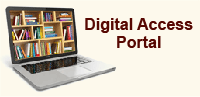 BALLB Previous Question Papers

JUSTICE T.P.S. CHAWLA LIBRARY
MISSION
Justice T. P. S. Chawla Library is an in dispensable partner with the University, in preparing competent lawyers, advancing legal scholarship and research skills. The mission of the library is to support teaching and research need of faculty, students and legal researchers by providing the access to high-tech electronic as well as traditional form of information to enhance and support legal research and scholarship in the 21th century.


ABOUT THE LIBRARY
The National Law University Delhi maintains a State of the Art Library and has been named after the Hon'ble Justice Tejinder Pal Singh Chawla former Chief Justice of Delhi High Court (20 August 1986-16 August 1987).
Library provides an innovative and comprehensive information environment for study and scholarship to prepare students for responsible and productive lives in the legal profession and to support national and international leadership in improving the law and legal institutions through teaching, research and public services. Library collection development policy emphasises the acquisition of primary and secondary resources of law and allied subjects. Primarily focuses on treatises and commentaries, Reporting and Academic Journals, Reports and proceedings, legislative & constitutional material , treaties and loose-leaf, dissertations and thesis, moot memorials, encyclopaedia & digests and many more along with extensive ranges of national and international electronic resources to access digital contents 24X7 within and outside the campus through IP ranges of University and remote access services. To meet the growing challenges of internet usage and e-learning the library has established legal information resource centre. The LIRC is well equipped with 20 high end desktop with Microsoft operating system and heavy duty printer and scanners, beside this a separate bay is also provided for laptop users.