Home
› Vice-Chancellor's Message
Prof. (Dr.) Ranbir Singh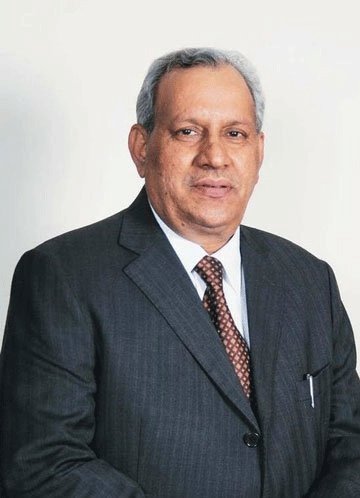 The National Law University, Delhi (NLU Delhi), has been established with a mandate to transform and redefine the process of legal education. The University aims to create a sui generis legal education system that is able to chisel a new generation of lawyers who are able, competent and humane and who would permeate not only into the legal system of our country, but also of the world as a whole, so as to meet the challenges of ever-evolving humane society.

Our endeavour has been to transform legal education into justice education and to be an instrument of social, political and economic change. The primary mission of the University is to create lawyers who will be professionally competent, technically sound and socially relevant. They shall enter the front rows of the Bar and the Bench to address imperatives of the new millennium, uphold the values of Indian Constitution and help strengthen the rule of law in the country. This necessarily means that students at our prestigious Law University shall be the bridge connecting the law with society, economics, and politics.

The lawyers trained here are well equipped with the desirable advocacy skills not only at the trial but at the appellate levels also. They will contribute as agents of change to the country's mandate to achieve its future developmental goals.

This institution is nurturing and shaping aspirations of the youth of the country in realizing their dreams to be jurists skilled in judicial administration. Our students are ready to work relentlessly to make this world a better place to live in, in all respects.

Dynamic in vision and robust in commitment, the University in a very short span of time has shown terrific promise to become a world class institution. In the NIRF Rankings 2018, NLU Delhi was ranked as second best law school in the country with a score of 74.58 out of 100.

NLUD has been accredited with 'A' Grade by NAAC with a benchmark CGPA of 3.59 on a 4 point scale. We have also been granted CAT-1 status by MHRD for graded autonomy and rank at no. 2 in Delhi and no. 8 in the country as per the NAAC score.

These excellent ratings by esteemed Government agencies not only place NLU Delhi amongst few of the top institutions in the country imparting quality legal education but are a reflection at the excellent academic environment at the University for teaching & research.

To inculcate the professional skills in budding lawyers, the pedagogy at NLU Delhi comprises of lectures, seminars, group and individual tutorials and simulated exercises like moot courts; client interviewing and mediation/conciliation etc. To facilitate intensive and interactive learning, thoroughly revised and updated study material is prepared in every course by the faculty.

In the past few years, the University paced spectacularly and attracted some world class faculty from some of the best law schools in the world. Thus, the University at present can boast of a unique mix of faculty which has, on the one hand, some very eminent and senior faculty members whose experience is a great asset for the university and, on the other hand, young and talented faculty that brings contemporary and latest approaches to the research and teaching to this University.

We are suitably poised to be known as an institution devoted to significant research. The University has various Research Centres, inter alia, Centre for Communication Governance; Centre on the Death Penalty; Centre for Corporate Governance; Centre for Transparency and Accountability in Governance; Centre for Innovation, Intellectual Property and Competition; Centre for Criminology and Victimology; Centre for Banking and Financial Laws, etc. These centres are committed towards focused research in the contemporary issues and provide consultancy at the behest of Courts and Government bodies in various policy formulations.

The University works on sensitive issues like 'Criminal Justice Administration', 'Gender-Sensitization', 'Women empowerment', 'Human Rights', 'Environmental issues' and 'Corporate Social Responsibility' (CSR) in close association with various Government and Private Agencies. We have a 'Zero Tolerance Zone' for any kind of discrimination on the basis of sex, religion, caste and/or any other parameter in violation of the spirit of Indian Constitution.

The lawyers and researchers of tomorrow trained here are expected to be committed to make the manifesto of 'justice to all' and 'equal access to justice' a living reality and help in the speedy dispensation of justice. Visualising the track fared so far; the NLU Delhi is all set to become a University with a difference committed to offer a socially relevant education.

For NLU Delhi the best is yet to come.

I welcome you all to NLU Delhi.
Prof. (Dr.) Ranbir Singh