Home
› Registrar's Message
Prof. (Dr.) G.S.Bajpai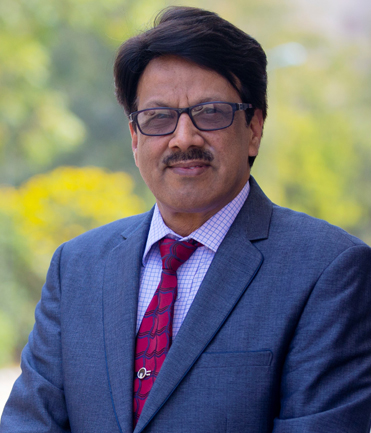 NATIONAL LAW UNIVERSITY, DELHI is a relatively younger national law school. Dynamic in approach and innovative in outlook, the NLU Delhi aspires to be known as a University with focus on research. It has already commenced its journey in this direction. Equipped with a very capable world class faculty, the NLU Delhi intends to extend quality legal education to prepare a new generation of lawyers to advance the cause of justice. The academic curriculum, pedagogy and teaching methods are designed to enable the young budding lawyers to think critically, well conversant with legal principles and practice in a holistic perspective. As a distinguishing institution, the NLU Delhi is engaged in training of teachers and other professionals in big way. The University has a strong component of legal aid segment.

The University ensures to bridge the gap between the theory and practical application of concepts through a learning process which is simulative, participative and multi-disciplinary. NLU Delhi will attempt to ignite and nurture the spirit of critical inquiry. The physical infrastructure developments on the campus are in tune with the rapid progress on the academic front. Justice T.P.S. Chawla Library supports teaching and research needs of faculty and students by providing access to a comprehensive array of legal resources both in print and electronic format along with outstanding online law collections. University sincerely intends to achieve the goal of making legal education as an instrument of social, political and economic change.

I invite all of you to join the NLU Delhi family and take forward the legal education for transforming the society and the lives of people.