Events/News
Talk by Mr. Ian Fox Williams, Dy. Head of School of Law, U.K, 02 Nov., 2015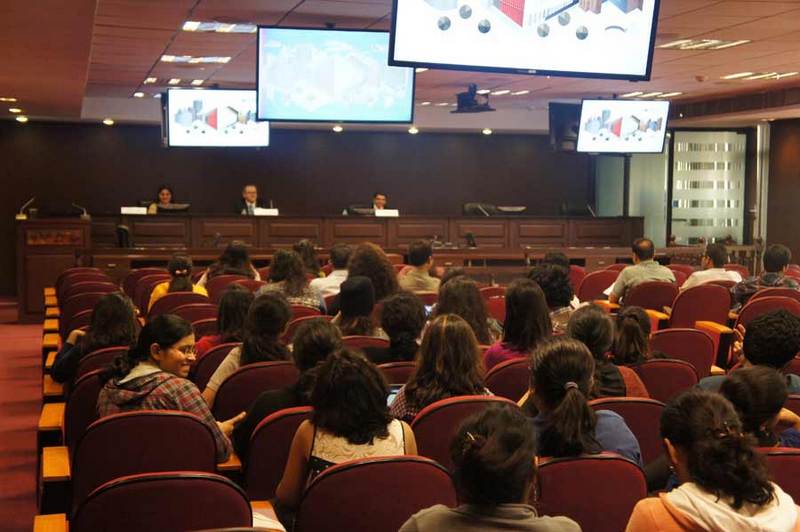 11/02/2015
A Talk by Mr Ian Fox Williams
National Law University, Delhi organized a talk by Mr. Ian Fox Williams, Associate Professorand Deputy Head of Law School, Birmingham City University, U.K. on 2nd Nov.2015.
Birmingham City University is one of the few universities in the UK that has been accredited by the Bar Council of India for Indian students studying LLB (4 years) and then LL.M. (1 year) in the UK and then come back to India to practice as an advocate.
Mr Ian Fox Williams is a senior staff member (International Development and Partnerships)with responsibility for Research, International Partnerships and Enterprise. He isalso a Co-Chair, Legal Education Committee, National Bar Association of India at Birmingham City University, U.K. His expert areas include Advanced Legal Research Methods, European Union Law, Law of Tort, Medical Law and Legal Theory, Development of transnational education initiatives in legal education and continuing professional development of international lawyers. Mr Ian has attained significant experience in international course management and development including directorships of the LLB at the University of Wolverhampton and LLM programmes with City University Hong Kong.
Mr Ian had a brief meeting with Prof Ranbir Singh, Vice-Chancellor, NLUD where they discussed the possibilities of future academic collaborations between both the Universities including summer &winter schools as well as faculty and student exchange Programmes.
During his interactive session with LL.B. &LL.M. students, Ian explained the importance of Confidence, role of networking in legal profession and structured debates along with many other important issues related to legal profession.
He was accompanied by Mr Abhishek Dutt, Country Coordinator for Birmingham City University, UK.
Dr Ritu Gupta, Associate Professor at National Law University, Delhi co-ordinated the event.