Events/News
Sixth Law & Policy Dialogue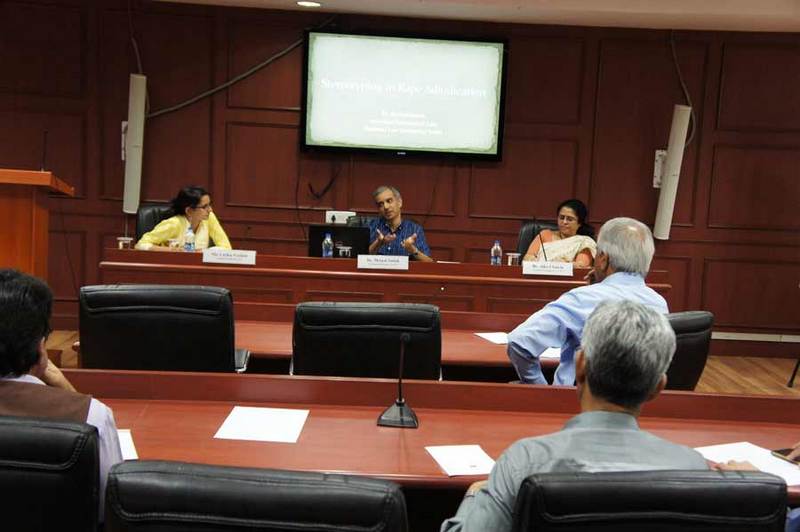 National Law University Delhi
Law & Policy Dialogue
24th September 2015, Thursday
The National Law University Delhi organized the Sixth Dialogue in the series of dialogues organized under the initiative "Law & Policy Dialogue". The dialogue was initiated by Dr. Mrinal Satish, Associate Professor, NLU Delhi on the topic "Stereotyping in Rape Adjudication" based on his earlier and ongoing research on the subject. A small note by the dialogue initiator on which the dialogue was based could be found below.
The dialogue was commented upon by Dr. Alka Chawla, Associate Professor, Campus Law Centre, University of Delhi and Ms. Latika Vashist, Assistant Professor, Indian Law Institute, Delhi. After which discussion followed for over an hour.
It was attended by some students and the faculty members from NLU Delhi; University School of Law and Legal Studies, GGSIPU; Law Faculty, Delhi University.
In this series of dialogues the next dialogue is expected to be organized in the month of October, 2015.