Events/News
4th HSF-NLU Delhi International Negotiation Competition, Sept. 8-10, 2017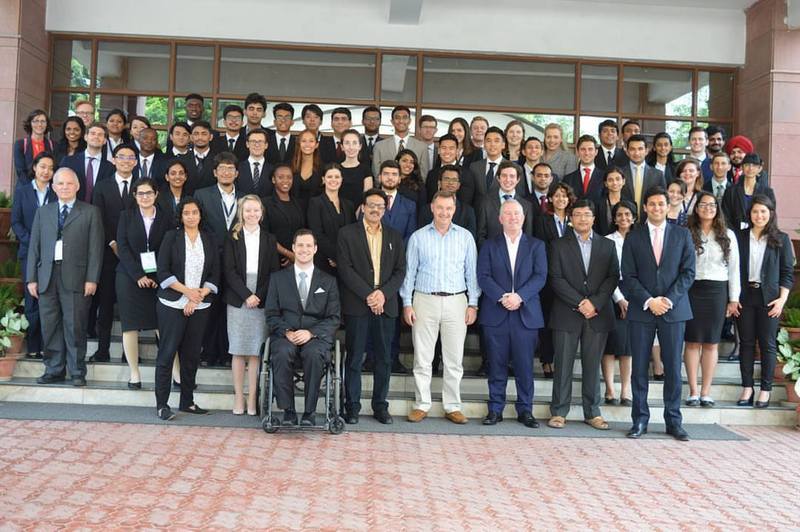 09/10/2017
4th HSF-NLU Delhi International Negotiation Competition 2017
National Law University, Delhi in collaboration with Herbert Smith Freehills LLP organized the 4th edition of the International Negotiation Competition from 08 – 10 September 2017. The competition, which was started in 2014, is the first of its kind in India.
With the growth of Alternate Dispute Resolution (ADR) as a viable alternative to litigation, the competition seeks to introduce students of the top law universities across the globe to international negotiations and to hone their skills, with simulations as close as possible to actual international environments. This year's competition tested the participants' ability to negotiate deals surrounding an acquisition by a mobile app, a joint venture for a live music venue, the sale of a hydroelectric power plant, a shareholder's battle with their CEO, and culminated in an investment discussion between an Oil Conglomerate and an Electric Car company.
28 teams participated in the 3rd edition of the event, which included fifteen foreign teams. This year, the 4th edition, 33 teams flew to National Law University, Delhi from across the globe to participate in the competition. Cecilia Ngu and Jack Fogl of the University of Technology Sydney were adjudged the winners, and Thomas Diaz and Matthew Caldow of the University of Melbourne were adjudged the runners up. Jack Fogl of the University of Technology Sydney was adjudged the Best Negotiator. Akash Srinivasan and Agnish Aditya of National Law University, Odisha won the award for the Best Negotiation Plan. Ayansola Oluwaseun Joshua and Oyiki Avwerosuoghene Great of Obafemi Awolowo University, Nigeria were voted the team that best upheld the Spirit of the Competition.