Events/News
5th Law & Policy Dialogue was organized on 27th August 2015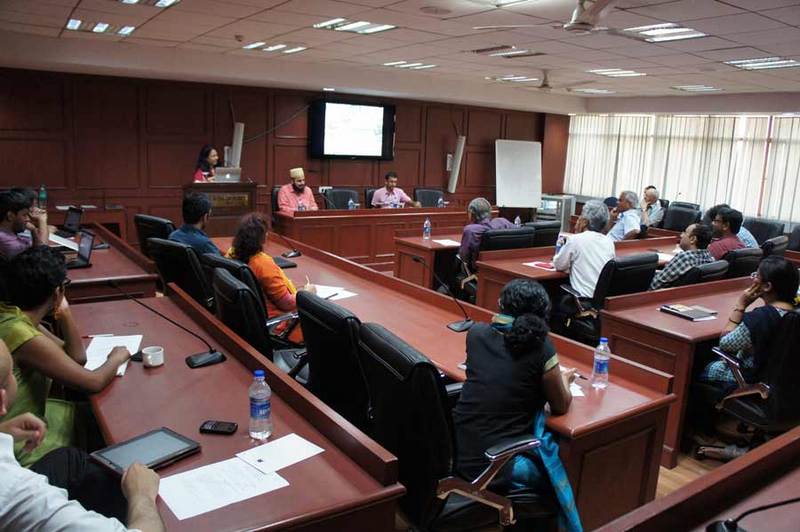 09/02/2015
National Law University, Delhi
Law & Policy Dialogue
27th August 2015, Thursday
The dialogue is a cooperative initiative of the faculty members of different law schools in Delhi NCR. It was conceived with the idea of encouraging and sharing research which faculty colleagues at different law schools were conducting in different fields of their interest. The final decision in this regard was taken in consultation with the Vice Chancellor of NLU Delhi.
In this series of the initiative for the promotion of research i.e. 'The Law & Policy Dialogue' the next dialogue was organized on 27th August 2015 by the National Law University Delhi. The dialogue was initiated by Chinmayi Arun, Assistant Professor and Research Director, Centre for Communication Governance, National Law University Delhi on the topic, "Gatekeeper liability and Article 19(1)(a) of the Constitution of India" based on her paper recently accepted for publication at NUJS Law Review.
The dialogue was commented upon by Siddharth Narrain, Research Associate, Sarai - Centre for the Study of Developing Societies (CSDS) and Moiz Tundawala, Ph.D. scholar at London School of Economics and Political Science, currently visiting fellow at NLU Delhi. After which discussion followed for over an hour. The dialogue was graced with the presence of Vice Chancellor Professor (Dr.) Ranbir Singh.
It was attended by some students and the faculty members from NLU Delhi; USLLS, GGSIPU; Law Faculty Delhi University; South Asian University and Dhaka University, Bangladesh.
In this series of dialogues the next dialogue is expected to be organized in the month of September, 2015.