Events/News
NLU Delhi along with IIT Delhi joins the GEMM Initiative with a focus on environmental law and science (September 14, 2023)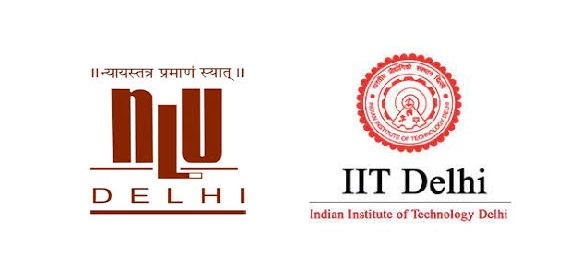 09/14/2023
13 September 2023, New Delhi: National Law University Delhi (NLU Delhi) along with Indian Institute of Technology Delhi (IIT Delhi) will join the Global Environmental Measurement and Monitoring (GEMM) Initiative, to create community-based solutions at the nexus of law and science.
The GEMM Initiative, a partnership between Optica (formerly OSA), Advancing Optics and Photonics Worldwide and the American Geophysical Union (AGU), is a network of researchers, engineers, practitioners, and policy stakeholders collaborating on shared issues in the environment and climate.
NLU Delhi and IIT Delhi will be leveraging legal and scientific expertise respectively as part of the initiative. Both the institutions will become the first multidisciplinary GEMM centers, joining Westlake University, the host of GEMM Hangzhou.
"This is an exciting collaboration with the GEMM Initiative that provides a remarkable opportunity for a dynamic, interdisciplinary synthesis of law and science to address environmental challenges as well as the well-being and rights framework of diverse community settings," said Dr. Bharti, Professor of Law at NLU Delhi.
"NLU Delhi and IIT Delhi aim to be an intrinsic part of the global GEMM cohort and its purposeful endeavor towards seeking just and verifiable solutions in the legal and scientific domains," she added.
GEMM Delhi will work to connect climate and environmental stakeholders in both science and law to help bridge the gap between scientific study and legal implementation. It will engage with leading institutions, organizations and experts from around the world within the GEMM network to strengthen global collaboration and knowledge exchange in the pursuit of a greener, more sustainable planet.
"At IIT Delhi, we are thrilled to embark on this journey alongside NLU Delhi and the GEMM Initiative. We have an opportunity to make transformative contributions towards environmental protection by taking a multidisciplinary science and law approach," said Sagnik Dey, Professor in the Centre for Atmospheric Sciences at IIT Delhi. "Our combined efforts will drive the development of cutting-edge technologies, data-driven policies and sustainable practices that will positively impact Delhi and communities worldwide."
"I am excited to welcome our newest partners to the GEMM Initiative. Not only does the launch of GEMM Delhi extend the reach of our network, but we have gained valuable expertise in climate and environmental law," said Tomohiro Oda, co-chair of the GEMM Initiative. "As the chair of the GEMM Asia Summit, it's rewarding to see the discussions we had in Singapore turn into new friendships around the world."
The joint NLU Delhi-IIT Delhi partnership began from discussions at the 2022 GEMM Asia Summit held in Singapore. At the summit, representatives from IIT Delhi and NLU Delhi led a collaborative session on India's climate, legal and environmental monitoring challenges.
About National Law University Delhi
National Law University Delhi is a premier law university in India that aims to evolve and impart comprehensive and interdisciplinary legal education. The University aims to shape its students as instruments of change who will be equipped to address the imperatives of the new millennium while upholding constitutional values. The University takes pride in its effective and impact-driven research and scholarship that has brought both national and international recognition to its name.
About the GEMM Initiative
The Global Environmental Measurement & Monitoring (GEMM) Initiative is an international project of Optica and the American Geophysical Union (AGU) seeking to bring together science, technology, and policy stakeholders to address critical environmental challenges and provide solutions to inform policy decisions on greenhouse gases (GHGs) and air and water quality. GEMM Centers are currently established in Scotland, Canada, China, India, New Zealand, and the United States in the San Francisco Bay Area and Midwest.