Events/News
Second India Qualifying Rounds of the International Criminal Court (ICC) Moot Court Competition, March 16-19, 2017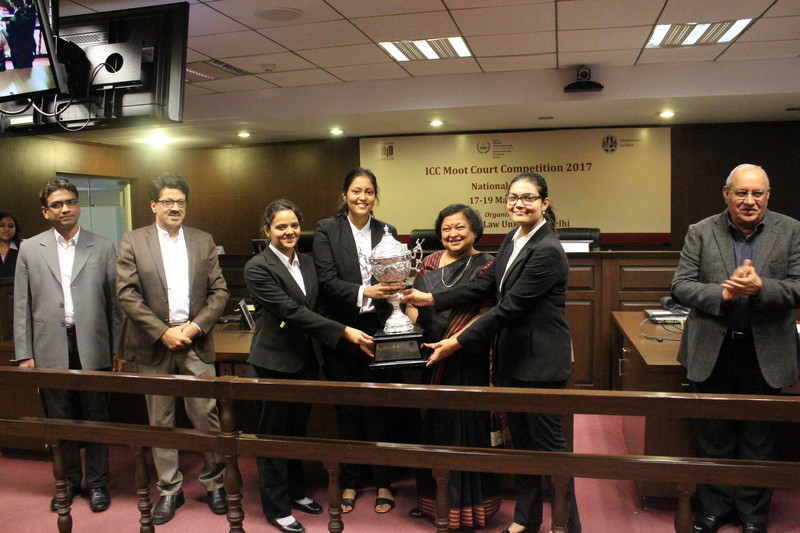 03/20/2017
Second India Qualifying Rounds of the International Criminal Court (ICC) Moot Court Competition (March 16-19, 2017)
The National Law University, Delhi successfully hosted the second India Qualifying Rounds of the International Criminal Court (ICC) Moot Court Competition from March 16th to March 19th, 2017. This Indian Qualifying Rounds saw the participation of 20 teams from law universities across India.
Hon'ble Ms. Justice Gita Mittal, Judge Delhi High Court were kind enough to judge the finals of this Moot Court Competition along with other judges namely, Ms. Anjolie Singh , renowned advocate and Dr. Srinivas Burra, Assistant Professor, Faculty of Legal Studies, South Asian University, Delhi
The winners of this competition were:
1. Best Oralist - Aditya Garg, NLU Delhi
2. Best Memorial - NLU Delhi
3. Winners - NLU Delhi
4. 1st Runners Up - NLSIU
5. 2nd Runners Up - GNLU
The above mentioned three teams will now proceed to participate to the international rounds which are held annually in The Hague, Netherlands. We do hope that the team from NLU Delhi will do well in the international rounds and will bring laurels to the University.
Registrar