Events/News
Events on the 150th Birth Anniversary of Mahatma Gandhi (21 September, 2019)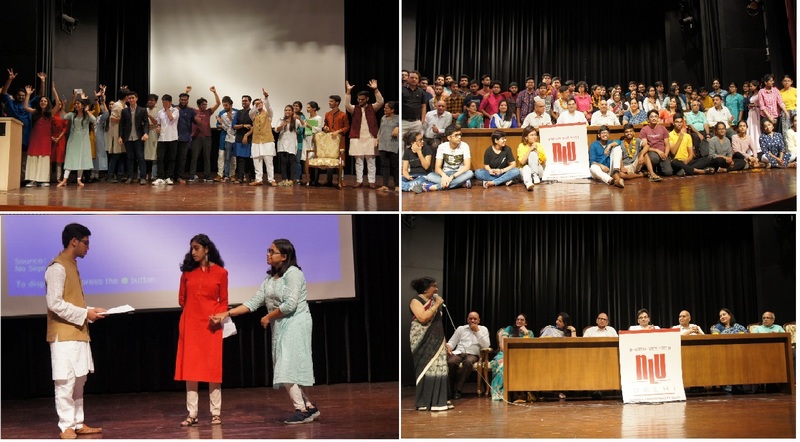 The following events and activities were held at the National Law University Delhi, to mark the 150th Birth Anniversary of the father of the nation, Mahatma Gandhi:
A quiz on Gandhi Ji's life, work, and principles.
Screening of movies on Gandhi Ji:

Richard Attenborough's 'Gandhi'
'Lage Raho Munna Bhai' (A popular Bollywood movie depicting the application of Gandhian Principles by a goon and how it helped him transform not only his own life but also of several others around him)
A documentary on Gandhi Ji

Plays based upon the autobiography and life events of Gandhi Ji
Poetry meet (Kavi Sammelan) held on the theme of Gandhi Ji
Songs on the theme of Gandhi Ji
Gandhi cap making (paper folding) workshop
A poetry meet focusing on the mother tongues was organised in which several poets took part, along with the students of the National Law University Delhi. A total of 17 persons recited self-composed poetry in various languages including English, Hindi, Gadia Lawar, Maithali, Punjabi, Telegu, Kumouni, and Rajasthani.