Events/News
The Ministry of Human Resource Development released the India Rankings 2018 (National Institute Ranking Framework)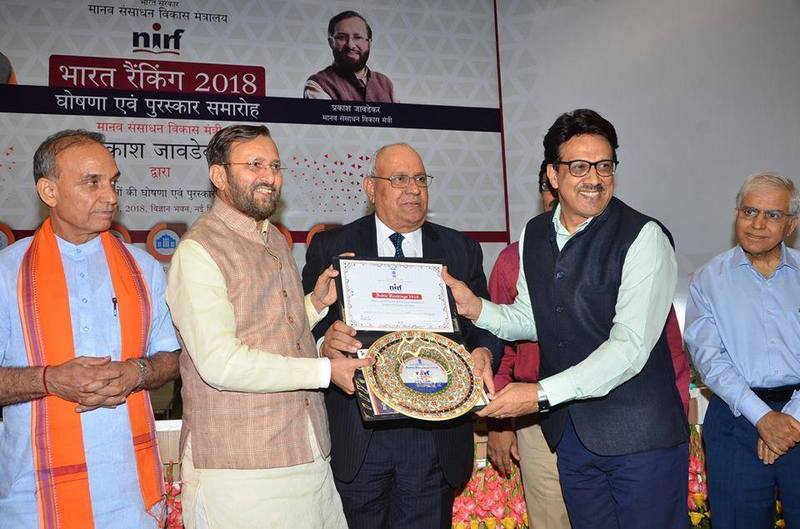 04/03/2018
The Ministry of Human Resource Development released the India Rankings 2018 (National Institute Ranking Framework) and the Report of Higher Educational Institutions today at Vigyan Bhawan.
National Law University, Delhi got the second rank in the law institutions category where more than 70 institutions participated. NLU, Delhi received a score of 74.58, which is only 1.21 behind the top-ranked institution and 3.63 more than the third rank institution.
It has scored the first position in the Teaching Learning and Resources category which evaluates the numbers and quality of faculty, library and lab resources and general facilities and second position in the Research and Professional Practice category which looks at the quantity and quality of research.
Prof. (Dr.) Ranbir Singh was felicitated with a special award on this occasion by the Minister of Human Resource Development. Prof. (Dr.) G.S. Bajpai was also a part of the momentous occasion.
As a policy NLU, Delhi does not participate in any rankings conducted by commercial magazines and portals.