Events/News
Price Media Law Moot Court Competition, 2017-18 & Symposium on Human Rights & Technology Law, Organized by CCG, Feb. 22-25, 2018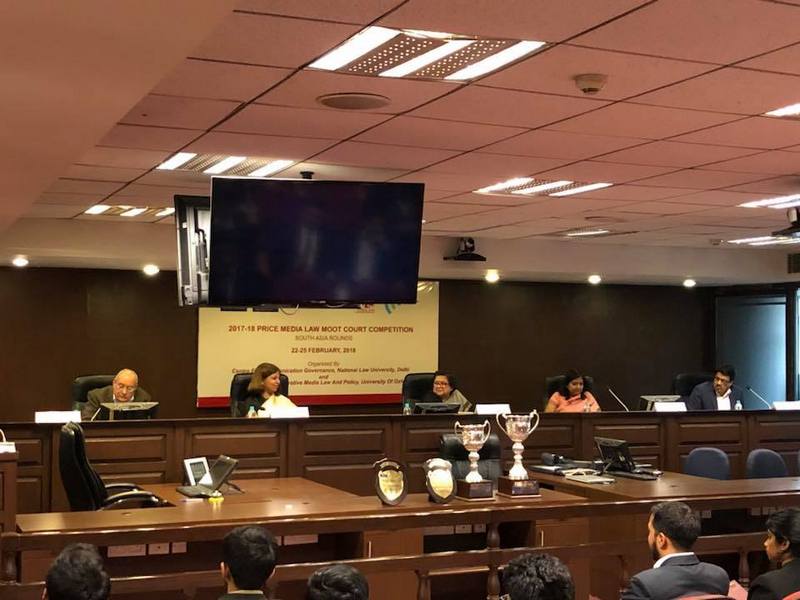 02/25/2018
This year's edition of the South Asia rounds of the Oxford Price Media Law Moot Court competition was organized by the Centre for Communication Governance from the 22nd-25th February, 2018. Teams from India, Bangladesh and Afghanistan participated in the oral rounds.
The team from National Law University Odisha were the runners up and the team from Rajiv Gandhi National University of Law, Punjab were declared winners.
Along with these two teams, the team from Dhaka University, Bangladesh will compete at the international rounds in April which will be held in London.