Events/News
CCI-NLUD Competition Law Moot, Feb. 16-18, 2018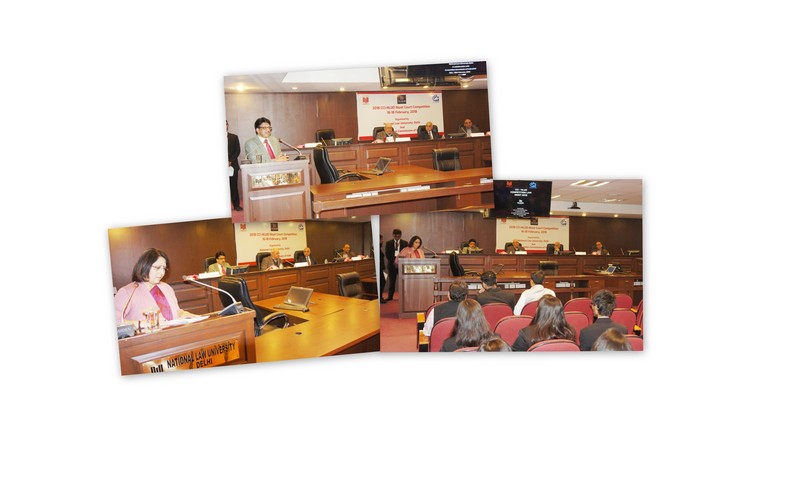 02/18/2018
Competition Law is an emerging field of law and its robust enforcement becomes a prerequisite for ensuring that the economic environment remains competitive and business deals adhere to the principles of fair competition and do not distort the market. With the aim of fostering quality research and debate on anti-trust matters, NLU Delhi, in collaboration with the CCI organized the 1st CCI-NLUD Competition Law Moot.
Post the memorial-elimination round, top twenty-four teams were selected to plead before eminent panelists from the bar, bench, regulatory authorities, academia and industry. After a competitive set of preliminary and advanced rounds, the teams from National Law University, Odisha and School of Law, Christ University were selected to plead in the Final Rounds before a panel comprising Hon'ble Justice A.K. Sikri, Mr. Augustine Peter, Member, CCI, Ms. Smita Jhingran, Secretary, CCI, Mr. Amitabh Kumar, Partner, JSA and Mr. Manas Kumar Chaudhuri, Partner, Khaitan & Co.
Following a grueling round, the team from School of Law, Christ University was declared the Winner of the competition. The team from National Law University, Odisha won the prize for the Best Memorial, while Soham Goswami from ILS, Pune was adjudged the Best Speaker.