Home
› About Us › Facilities › Academic Facilities › Library
Facilities
Library
National Law University Delhi Library also known as Justice T. P. S. Chawla Library was inaugurated by Hon'ble Justice Mr. Deepak Misra, the Chief Justice of Delhi High Court in 2010. The library has been named after Justice T.P.S. Chawla has a separate building with two floors with the beautiful campus of the University. The mission of Justice Library emphasizes mainly to cater the needs of students, scholars and teachers of the National Law University, Delhi. It is also open for reference to Library Interns, research scholars and faculty members of other educational and research institutions.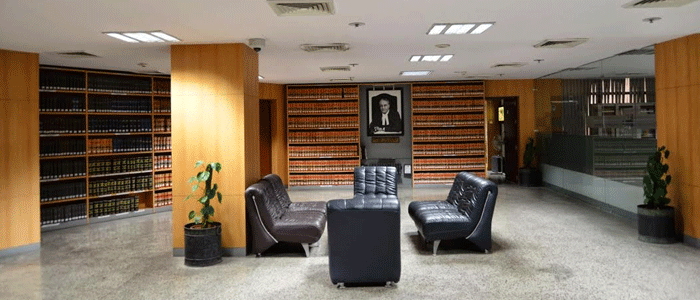 The Library acquires, catalogs, preserves and makes available a world-class collection of both contemporary and historical legal materials. Presently library has a sound collection of over 37500 books and bound volumes of Journals and 180 current subscriptions to journals and news papers along with 250 CDs and DVDs. Currently Library is subscribing a number of online databases of international and national spheres i.e. Westlaw International, LexisNexis Academic, Hein Online, JSTOR, Kluwer Arbitration Online, E-Hart Books, Manupatra, SCC Online, Taxmann, Corporate Law Advisor Plus, India Stat and AIR InfoTech Supreme Court of India, High Courts and Criminal Law Journal.
In this year, the Library has added around 1210 books and 322 bound volumes journals. Library has also enhanced its digital collection of 472 E-Books from Oxford University Press and 464 E-Books from Cambridge University Press.
Other than print and digital collection, Library maintains article indexing system. Till date more than 13500 academic articles published in various international and national journals subscribed by the Library in print format have been indexed as ready reference research service. The bibliographical details of articles are easily accessible on the basis of author, title, subject, keywords and free text search.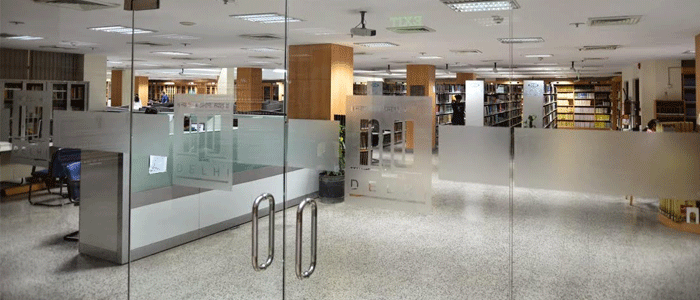 The Library performs a number of anticipatory and response based services to its clienteles. Library sends regular updates of Supreme Court of India Judgments, Central Legislation, Newspaper Clipping Articles, Article Alerts and Book Alerts through emails to students and faculty members. Library also responds over the electronic request received from faculty members and students over a specific subject area of interest.