Home
› Vice-Chancellor's Message
Prof. (Dr.) Ranbir Singh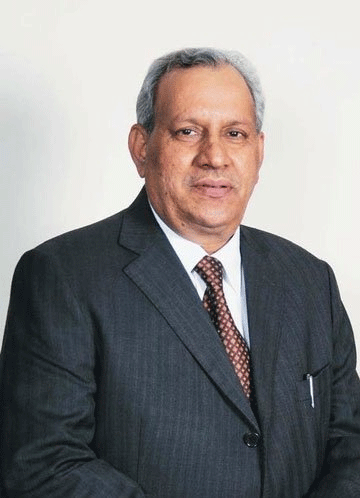 Legal Education in India has undergone a paradigm shift in the last two decades. The option to study law is by choice rather by chance, is the essence of this shift. If is not because of one but many factors. The NLUs provide new choice of a career which not only empowers young minds to take up social causes but also the opportunities present in a growing globalized world.

A well-administered and socially relevant legal education is the sine-qua-non for a proper dispensation of justice. The immediate objective of legal education in our country is to produce law graduates equipped with knowledge of substantive and procedural laws, capable of taking active part in the traditional justice delivery system of a state, i.e. proceedings of a Court.

Globalization is a challenge and also an opportunity in the present time. We require the convergence of Economics, Technology and Law. India has a long history of business and technology. The potential has been unleashed through the process of liberalization. Yet the smooth sailing required the compass call Rule of law. We have mixed track record on this count. India has established itself as a democracy which is a success on the macro participative process of governance. Yet, there are other crucial issues of internal dimension. There is a complex task of assimilation of the fractured social classes for centuries in such participation. Cumulative economic progress needs to reach the various layers to create development index which is fair and equitable .Most importantly a transparent and speedy justice administration system which reinforces the faith in Rule of Law.

NLU Delhi seeks to educate lawyers for the 21st century in which are legal services are globalized and lawyers need to move with comfort across national boundaries and different legal systems

NLU Delhi is committed to uphold the sacred object of imparting 'Legal Education 'as' justice Education' to transform the young minds as a human resource for providing justice; social, economic and political, corner stone of India's constitution. The lawyer of tomorrow trained in the law school of today, has to be an active partner in being an agent of the speedy dispensation of justice, if the manifesto of 'Justice to all' equal access to justice' is to become a living reality and not a teasing illusion.

NLU Delhi has a natural advantage of its location which needs to be synergized to build this young law school achieve greater heights and new benchmarks. The key to that success is the young aspirant-YOU - who desire to join this University .The transformation of your mind with its limitless potential will make the University a class of its own. This University will aspire to do things differently than doing different things. It is possible only if -YOU-share the dream and passion to achieve it .It is not just YOU- but your parents and other family members who should be with you in this dream. Procuring an admission in this University is not the achievement, but to sustain the goal, learn and unlearn in the journey, to practice the Profession with highest ethical standards and to involve proactively in the issues facing the society, is the real achievement .The law programme is just a fuel to ignite the fire in YOU.

I look forward to see you fulfilling the aspirations of the society and the mission of NLU, Delhi.